Dayton Recovery Plan (American Rescue Plan Act Funding)
On March 11, President Joe Biden signed the American Rescue Plan Act (ARPA), with the goal of speeding recovery from the economic and health effects of the coronavirus pandemic. As part of the plan, the City of Dayton will receive nearly $138 Million in two equal distributions. This one-time money will be used to provide for immediate recovery needs and to create long-term investments for Dayton's future. Rebuilding Together Dayton was awarded $1.8 Million of this funding to assist with home repairs and modifications in the priority target neighborhoods. The funding will be utilized in the targeted areas over the next three years.
Learn more about The City of Dayton American Rescue Plan For Dayton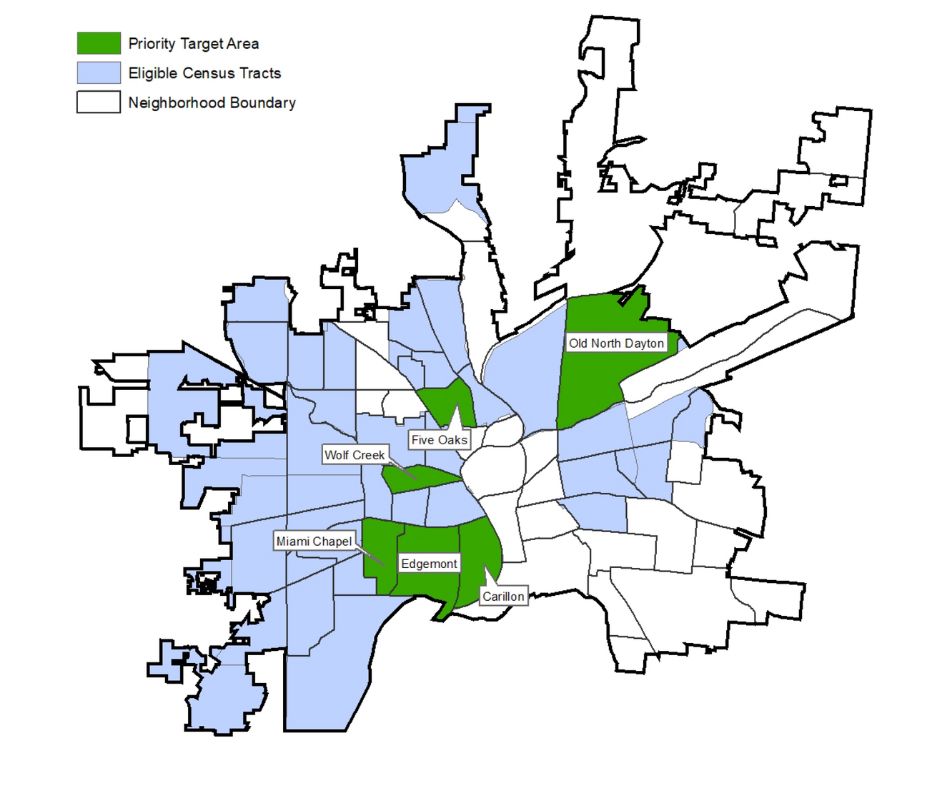 Eligibility Requirements for Assistance
Owner-occupied single-family home
Be current on your property taxes or have an active payment plan (with a balance of $2,000 or less) set up with the Montgomery County Treasurer's office
Live in one of the targeted neighborhoods- Carillon, Edgemont, Miami Chapel, Wolf Creek, Five Oaks, or Old North Dayton
Dayton Recovery Plan" 2023 Homeowner Application
Please complete and return with supporting documents:
Rebuilding Together Dayton
15 W. Fourth Street, Suite 450
Dayton, OH 45402
Thank you Spectrum News 1 for sharing this exciting annoucement!
Thank you WYSO for sharing the process of American Rescue Plan Act Funding!